Does more working women result in more single men?
Abstract
The following report is going to discuss whether the relationship in the title exists. The theoretical approach suggests that both possibilities can happen due to the simple assumptions of the economic theories used in this research. Evidence shows a clear trend for a positive relationship between women's working hours and the number of single men. However, the trend weakens over the time, possibly due to stabilisation of women's wages more recently.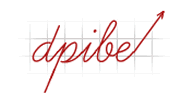 Downloads
License
If the submission is accepted for publication the authors will need to download the DPIBE 
copyright transfer form [54KB PDF]
 and send a signed copy to the Editor.