Louie, Louis: The Fictional, Stage, and Auteur Personas of Louis C.K. in Louie
Keywords:
persona, stand-up comedy, self-performance, Louis C.K., Louie
Abstract
This paper examines stand-up comedy in light of the persona studies idea of the proliferation of the public self to consider the ways comedians are represented and self-presented. Stand-up comedy as a performance mode deploys a literal version of Goffman's front-stage and back-stage personas, raising questions about who comedians "really" are. Where the simultaneous observation of the on- and off-stage personas of comedy performers was previously only afforded in representational fiction, the diversification of what constitutes on-stage space for comedians has provided opportunities for comedians to perform versions of their back-stage selves in a broader variety of public, front-stage spaces. In the case of American comedian Louis C.K., his television series, Louie, has proven to be a liminal entity that operates in the spirit of presentational media, while produced, constructed, and distributed as representational media. This paper uses Louie to examine the front-stage and back-stage personas of personal, confessional comedians like C.K. who present aspects of their private lives in their public work. In addition, I look at how C.K. asserts his public persona as a self-presentational meta-presence within the representational depiction of his fictionalised self on television. The result is a step toward understanding the nature of self-performance in the front- and back-stage personas of stand-up comedians and how representational media with a distinct authorial voice can act in the spirit of presentational media.

Downloads
Download data is not yet available.
References
Carter, Judy. The Comedy Bible: From Stand-Up to Sitcom – The Comedy Writer's Ultimate How-To Guide. Sydney: Currency, 2005. Print.
Corsello, Andrew. "Louis C.K. is America's Undisputed King of Comedy." GQ. Conde Nast, May 2014. Web. 6 Feb. 2015.
Double, Oliver. Getting the Joke: The Inner Workings of Stand-Up Comedy. London: Methuen, 2005. Print.
Dyer, Richard. Heavenly Bodies: Film Stars and Society. Houndmills: MacMillan, 1987. Print.
Goffman, Erving. The Presentation of Self in Everyday Life. London: Penguin, 1990. Print.
Lobenfeld, Claire. "When Louie Stopped Being Funny." Gawker. Gawker Media, 17 June 2014. Web. 18 Mar. 2015.
"Louis C.K.". The Daily Show with Jon Stewart. Comedy Central. 16 July 2012. Television.
Marshall, P. David. "Persona Studies: Mapping the Proliferation of the Public Self." Journalism 15.2 (2013): 153-170. Sage. Web. 6 Feb. 2015.
---. "Seriality and Persona." M/C 17.3 (2014): np. Web. 6 Feb. 2015.
Mills, Brett. "Being Rob Brydon: Performing the Self in Comedy." Celebrity Studies 1.2 (2010): 189-201. Web. Taylor and Francis. 30 Sept. 2012.
Molloy, Tim. "Louie Enters TV's Rape Debate, and Things Get Personal." The Wrap. The Wrap News, 4 June 2014. Web. 18 March 2015.
Moon, Tony. "Spotlight Kids: The Depiction of Stand-Up Comedians in Fictional Drama: Film, Television and Theatre." Comedy Studies 1.2 (2010): 201-08. Web. Intellect. 13 Sept. 2012.
"Pamela: Part 1." Louie. Writ. and Dir. Louis C.K. FX, 2 June 2014. Television.
Purdie, Susan. Comedy: The Mastery of Discourse. Toronto: U of Toronto P, 1993. Print.
Robinson, Joanna. "What on Earth is Louis C.K. Trying to Say About Rape?" Vanity Fair. Conde Nast, 3 June 2014. Web. 18 Mar. 2015.
Ryan, Erin Gloria. "Louis C.K. Wasn't Defending Daniel Tosh, Restores Faith in Humanity." Jezebel. Gawker Media Group, 17 July 2012. Web. 21 Jan. 2015.
Sepinwall, Alan. "Review: Louie – 'Elevator Part 6/Pamela Part 1'." HitFix. HitFix Inc., 4 June 2014. Web. 18 Mar. 2015.
Weiner, Jonah. "How Louis C.K. Became the Darkest, Funniest Comedian in America." Rolling Stone. Rolling Stone, 22 Dec. 2011. Web. 6 Feb. 2015.
Zoller Seitz, Matt. "Why is Louie Such a Remarkable TV Show?" Vulture. New York Media, 23 Aug. 2012. Web. 6 Feb. 2015.
---. "Wrestling With Louie, Part 1: Is Louis C.K. Trolling the Internet?" Vulture. 4 June 2014. Web. 18 Mar. 2015.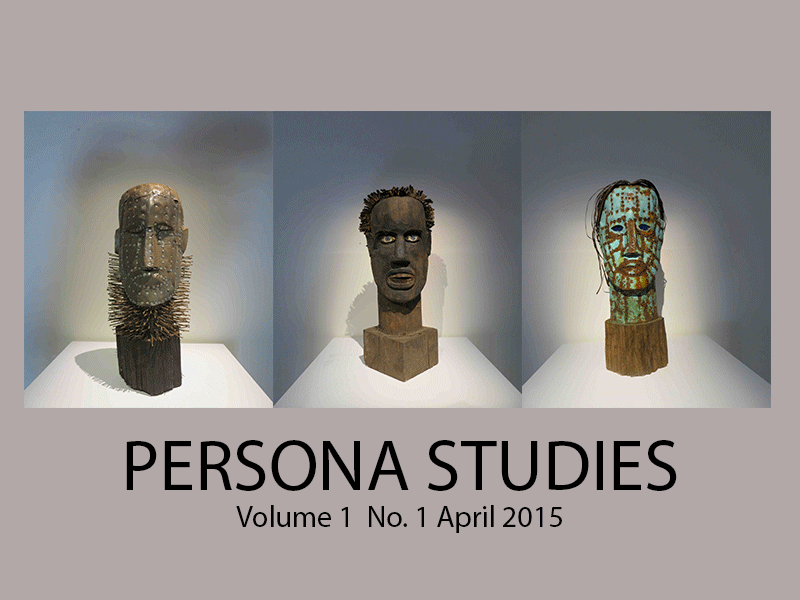 Downloads
How to Cite
Piper, M. (2015). Louie, Louis: The Fictional, Stage, and Auteur Personas of Louis C.K. in Louie. Persona Studies, 1(1). https://doi.org/10.21153/ps2015vol1no1art415
Section
Open Submission Articles
License