Personal Brand of a Politician in an Election Campaign – Political Personas on Facebook
Keywords:
Political Persona, Online discussion, Campaign communications, Political self, Personal Brand of a politician
Abstract
A politician's persona is negotiated on multiple platforms in various ways. Some maintain a strategic, carefully negotiated self, while others reveal more and blur lines between professional and private dimensions of their persona (Street 2004). Together with constituents – who discuss them widely on different platforms – politicians build personal brands which construct their lives as performances and products to be sold (van Dijck 2013; Enli 2015a). Persona representations provoke feelings and politicians are expected to effectively manage scrutiny of both private and professional elements of their public selves.
References
Enli, G. 2015a. '"Trust Me, I am authentic!": Authenticity Illusions in social media politics.' The Routledge Companion to Social Media and Politics. 121–136.
Enli, G. 2015b. Mediated Authenticity. How the Media Constructs Reality. New York: Peter Lang.
Enli, G. 2009. '"Mass Communication Tapping into Participatory Culture: Exploring Strictly Come Dancing and Britain's Got Talent"', European Journal of Communication, vol. 24, no. 4, pp. 481–493.
Frame, A. & Brachotte, G. 2015. 'Le tweet stratégique: Use of Twitter as a PR tool by French politicians', Public Relations Review, vol 41, pp. 278–287.
Goffman, E. (1959). The Presentation of Self in Everyday Life. New York: Anchor Books.
Isotalus, P. & Almonkari, M. (2014). 'Mediatization and Political Leadership. Perspectives of the Finnish Newspapers and Party Leaders', Journalism Studies, vol. 15, no. 3, pp. 289–303.
Marshall, D. P., Moore, C. & Barbour, K. J. 2020. Persona Studies. An introduction. New Jersey: Wiley & Blackwell.
Marshall, D. P., Moore, C. & Barbour, K. J. 2015. 'Persona as method: exploring celebrity and the public self through persona studies', Celebrity Studies, vol. 6, no. 3, pp. 1-18.
Mokhtar, A. 2017. 'Political Communication Through Qualitative Lens', E-Bangi. Journal of Social Sciences and Humanities, vol. 1, pp. 34–48.
Sampietro, A. & Sánchez-Castillo, S. 2020. 'Building a political image on Instagram: A study of the personal profile of Santiago Abascal (Vox) in 2018', Communication & Society, vol 33, no. 1, pp. 169–184.
Street, J. 2004. 'Celebrity Politicians: Popular Culture and Political Representation', The British Journal of Politics and International Relations, vol. 6, no. 4, pp. 435–452.
Van Aelst, P., Sheafer, T., & Stanyer, S. (2012). 'The personalization of mediated political communication: A review of concepts, operationalizations and key findings', Journalism, vol. 13, no. 2, pp. 203–220.
Van Dijck, J. 2013. ' 'You have one identity': Performing the self on Facebook and LinkedIn', Media, Culture & Society, vol. 35, no. 2, pp. 199–215.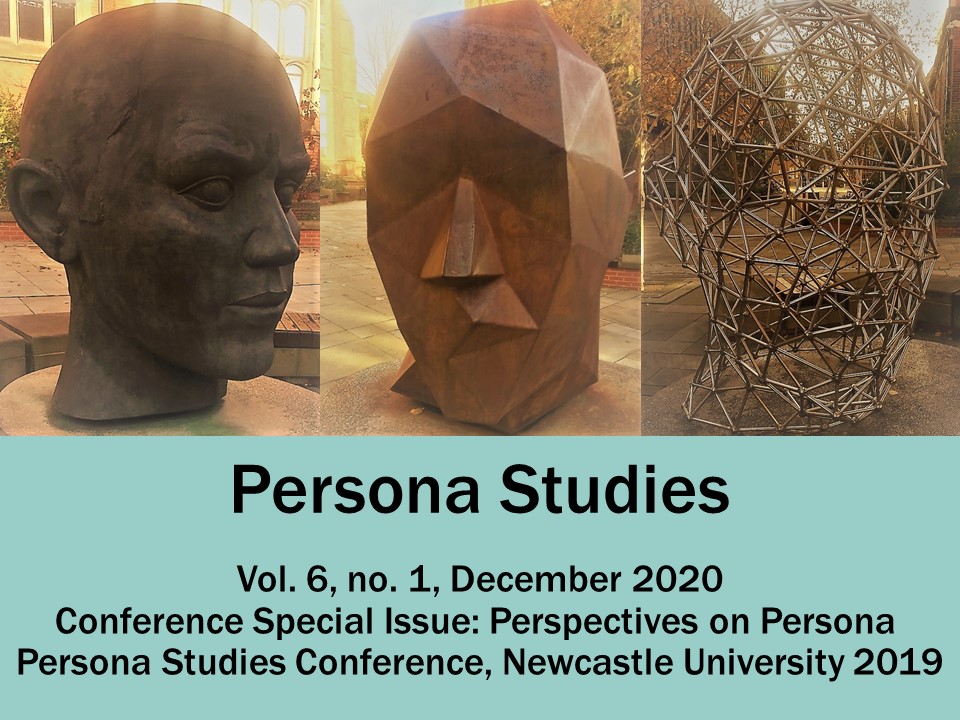 How to Cite
Kannasto, E. (2020). Personal Brand of a Politician in an Election Campaign – Political Personas on Facebook. Persona Studies, 6(1), 12-14. https://doi.org/10.21153/psj2020vol6no1art943
Section
Perspectives on Persona
Copyright (c) 2020 Elisa Kannasto
This work is licensed under a Creative Commons Attribution-NonCommercial 4.0 International License.