The Social Oikos
Examining Arendt's Concept of a Public-Private Divide through the Lens of a YouTube Vlog
Keywords:
Hannah Arendt, social, private sphere, YouTube, family vlogs, race-based persona disparities
Abstract
In one of the foundational articles of persona studies, Marshall and Barbour (2015) look to Hannah Arendt for development of a key concept within the larger persona framework: "Arendt saw the need to construct clear and separate public and private identities. What can be discerned from this understanding of the public and the private is a nuanced sense of the significance of persona: the presentation of the self for public comportment and expression" (2015, p. 3). But as far back as the ancient world from which Arendt draws her insights, the affordance of persona was not evenly distributed. As Gines (2014) argues, the realm of the household, oikos, was a space of subjugation of those who were forced to be "private," tending to the necessities of life, while others were privileged with life in the public at their expense. To demonstrate the core points of this essay, I use textual analysis of a YouTube family vlog, featuring a Black mother in the United States, whose persona rapidly changed after she and her White husband divorced. By critically examining Arendt's concepts around public, private, and social, a more nuanced understanding of how personas are formed in unjust cultures can help us theorize persona studies in more egalitarian and robust ways.
Downloads
Download data is not yet available.
References
Arendt, H 1958, The Human Condition, University of Chicago Press, Chicago.
—1959a, 'Reflections on Little Rock, Dissent, vol. 6, no. 1, pp. 45-56.
—1959b, 'A Reply to Critics' Dissent, vol. 6, no. 2, pp. 179-181.
Burgess, J, Green, J 2018, YouTube, Online Video and Participatory Culture, Polity Press, Cambridge.
Crenshaw, K 1991, 'Mapping the Margins: Intersectionality, Identity Politics, and Violence against Women of Color', Stanford Law Review, vol. 43, no. 6, pp. 1241-1299.
D'Aluisio, A 2017, 'Austin, Brittany Null Divorce, Nive Nulls Cheating', Clevver. weblog post, 21 July, retrieved 31 August 2018.
Fairclough, N 2003, Analysing Discourse: Textual Analysis for Social Research. Routledge, Milton Park.
Gines, KT 2014, Hannah Arendt and the Negro Question, Indiana University Press, Bloomington.
Marshall, PD & Barbour, K 2015, 'Making intellectual room for persona studies: a new consciousness and a shifted perspective', Persona Studies, vol. 1, no. 1, pp. 1–12.
N.A. 2021, Britt's Space, Social Blade, retrieved 31 October 2021, https://socialblade.com/youtube/user/thenivenulls.
Null, A &, Null, B 2014 Interracial YouTubers Unite!!!, Nive Nulls, 26 January, , https://www.youtube.com/watch?v=LcWm-3-HKgI&t=7s.
—2016a THIS IS NOT WORKING OUT, Nive Nulls, 27 May, https://www.youtube.com/watch?v=s318y8cmPp4&t=231s.
—2016b, WE BOUGHT A NEW HOUSE, Nive Nulls, 30 November, https://www.youtube.com/watch?v=l5rUh41n3QI&t=50s.
Null, B 2017, Britt's Space, https://www.youtube.com/channel/UCDd0gHs1F9U1Suw6aHGFH5g.
Warner, CC 2020, Raising Him: Testaments of Five Black Single Mothers and How They Perceive Their Experiences of Raising Theirs Son(s) in Contemporary Urban America Contemporary Urban America, Ed.D. dissertation, DePaul University, Chicago.
Warren, KW 2003, 'Ralph Ellison and the Problem of Cultural Authority,' boundary 2, vol. 30, no. 2, pp. 157–174.
Wesch, M 2009, 'Youtube and you: Experiences of self-awareness in the context collapse of the recording webcam,' Explorations in Media Ecology, vol. 8, no. 2, pp. 19–34.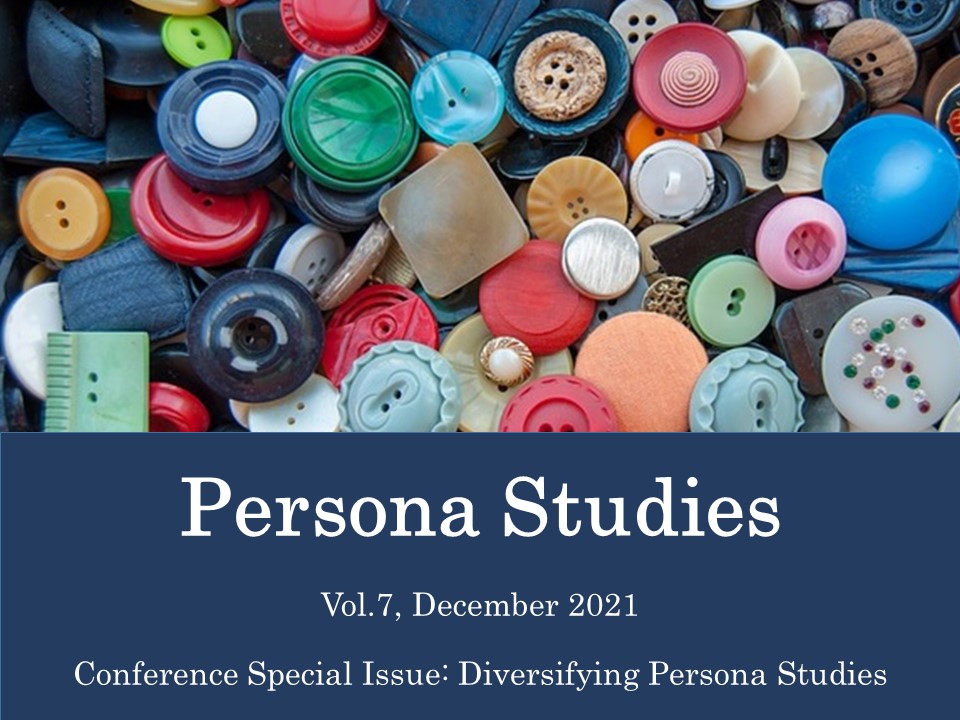 Downloads
How to Cite
Humphrey, M. L. (2021). The Social Oikos: Examining Arendt's Concept of a Public-Private Divide through the Lens of a YouTube Vlog. Persona Studies, 7(1), 20–32. https://doi.org/10.21153/psj2021vol7no1art1458
License
Copyright (c) 2021 Michael Lee Humphrey
This work is licensed under a Creative Commons Attribution-NonCommercial 4.0 International License.