Pater for Millions
Negotiating the Collapse of a YouTube Father Persona
Keywords:
YouTube, Microcelebrity, Father, Narrative Stancetaking, Family Breakdown
Abstract
Shaytards was widely considered the original YouTube family vlog, and the family built their massive following with representations of wholesome, heteronormative, religious Americans who could have fun with everyday life. As classic microcelebrities (Senft 2013), the family of six created a valuable brand for millions of fans, which led to fame and wealth. But when the father and driving force of the vlog was caught sending sexually explicit texts to a "cam model", more than the family brand collapsed. Shay's persona, as the steady father force for an imagined family (Friedman & Schultermandl 2016) of millions was sent into disarray. This article follows the comments across multiple channels that show how the imagined family negotiated this collapse, demonstrating how an audience can establish a deep personal connection with a microcelebrity's persona.
Downloads
Download data is not yet available.
References
Statistical Report for the April 2022 Conference 2022, The Church of Latter-Day Saints, retrieved 23 December 2022 <https://newsroom.churchofjesuschrist.org/article/2021-statistical-report-april-2022>
Barlow, R 2012, Why We're Afraid of Mormons, BU Today, retrieved 5 January 2023, <https://www.bu.edu/articles/2012/afraid-of-mormons/>
Chen, C.-P 2016, 'Forming digital self and parasocial relationships on YouTube', Journal of Consumer Culture, vol. 16, no. 1, pp. 232–254, 10.1177/1469540514521081
Friedman, M & Schultermandl, S 2016, Click and Kin: Transnational Identity and Quick Media. University of Toronto Press, Toronto.
Gee, S 2014, 'Bending the codes of masculinity: David Beckham and flexible masculinity in the new millennium', Sport in Society, vol.17, no.7, pp. 917–936.
Georgakopoulou, A 2017. 'Small stories research: A narrative paradigm for the analysis of social media',The Sage Handbook of social media, SAGE, London.
Giles, D.C 2002, 'Parasocial interaction: A review of the literature and a model for future research', Media psychology, vol. 4, no.3, pp. 279–305,
Greenberg, A 2022, 'Escape to Impersonality',Persona Studies, vol.8, no.1, pp. 99–113.
Hamad, H 2013, Postfeminism and paternity in contemporary US film: Framing fatherhood, Routledge, London.
Harlow, R 2012, Why We're Afraid of Mormons, BU Today, retrieved 5 January 2023, <https://www.bu.edu/articles/2012/afraid-of-mormons/>
Humphrey, M.L 2017, "'I Am In No Way This': Troll Hunters and Pragmatic Digital Self-Reference", Persona Studies, vol.3, no.2, pp. 21-34, 10.21153/ps2017vol3no2art673
Letting a Dream Die 2017, YouTube, katilette, retrieved 10 September 2018, <https://www.youtube.com/watch?v=x5Ps13AeXxQ>
KEEMSTAR (2017) Profile, Twitter, retrieved 10 August 2018, <https://twitter.com/KEEMSTAR?ref_src=twsrc%5Egoogle%7Ctwcamp%5Eserp%7Ctwgr%5Eauthor>
Marshall, P.D 2014, 'Seriality and Persona', M/C Journal, vol. 17, no.3, <https://doi.org/10.5204/mcj.802.>
McRae, S 2017, "'Get Off My Internets': How Anti-Fans Deconstruct Lifestyle Bloggers' Authenticity Work", Persona Studies, vol. 3, no. 1, pp. 13–27,
Mosher, D.L. & Tomkins, S.S 1988 "Scripting the macho man: Hypermasculine socialization and enculturation," Journal of sex research, vol. 25, no.1, pp. 60–84, <https://doi.org/10.1080/00224498809551445.>
Owen, W.F 1984, 'Interpretive themes in relational communication', The Quarterly journal of speech, vol. 70, no. 3, pp. 274–287,
Piper, M 2015, 'Louie, Louis: The Fictional, Stage, and Auteur Personas of Louis C.K. in Louie', Persona Studies, vol.1, no.1, <https://doi.org/10.21153/ps2015vol1no1art415.>
r/SHAYTARDS - Shaycarl Sexting a Cam girl?! (12 February 2017) reddit., retrieved 9 September 2018, <https://www.reddit.com/r/SHAYTARDS/comments/5to8bd/shaycarl_sexting_a_cam_girl/>
Sandlin, J.K & Gracyalny, M.L 2018, 'Seeking sincerity, finding forgiveness: YouTube apologies as image repair', Public relations review, vol.44, no.3, pp. 393–406,
Senft, T.M 2013, 'Microcelebrity and the Branded Self', in A. Bruns, J. Burgess, J. Hartley, (eds),Blackwell Companion to New Media Dynamics, Wiley-Blackwell, Hoboken, pp. 346–354.
i'm sorry 2017, YouTube, shaycarl, retrieved 10 September 2018, <https://www.youtube.com/watch?v=gkznH1SpVec >
shaycarl 2017, 'I've been lying to myself'. shaycarl, Twitter., retrieved Spetember 9 2018, <https://twitter.com/shaycarl/status/830958793311727616/photo/1>
Swaggart, J, 1988, Apology Sermon, American Rhetoric, retrieved 11 August 2018, <http://americanrhetoric.com/speeches/jswaggartapologysermon.html >
Haggard, T, 2006, Ted Haggard's Letter To New Life Church Members , The Alliance, retrieved 11 November 2022, <https://legacy.cmalliance.org/news/2006/11/06/ted-haggards-statement-to-new-life-church/>
M. Sandford 2009, Mark Sanford's Press Briefing, The New York Times, retrieved 11 August 2018, <https://www.nytimes.com/2009/06/24/us/24text-sanford.html>
Valentini, C, Romenti, S & Kruckeberg, D 2017, 'Handling Crises in Social Media,' in Austin, L & Jin, Y (eds), Social Media and Crisis Communication. Routledge, Abingdon-on-Thames.
Villamarín-Freire, S 2021, 'Father Figures and New Masculinities in Contemporary U.S. Literature: Hegemonic and Counter-hegemonic Strategies of Paternal Representation', in L.R. Cooper (ed.), The Routledge Companion to Masculinity in American Literature and Culture 1st Edition, Routledge, Abingdon-on-Thames, pp. 330–343,
Warren, K 2016, 'Double Trouble: Parafictional Personas and Contemporary Art,' Persona Studies, vol.2, no.1, pp. 55–69, <https://doi.org/10.21153/ps2016vol2no1art536.>
Williams, C.J, 2011,Telestial Kingdom - The Encyclopedia of Mormonism, retrieved 10 September 2018, <https://eom.byu.edu/index.php/Telestial_Kingdom>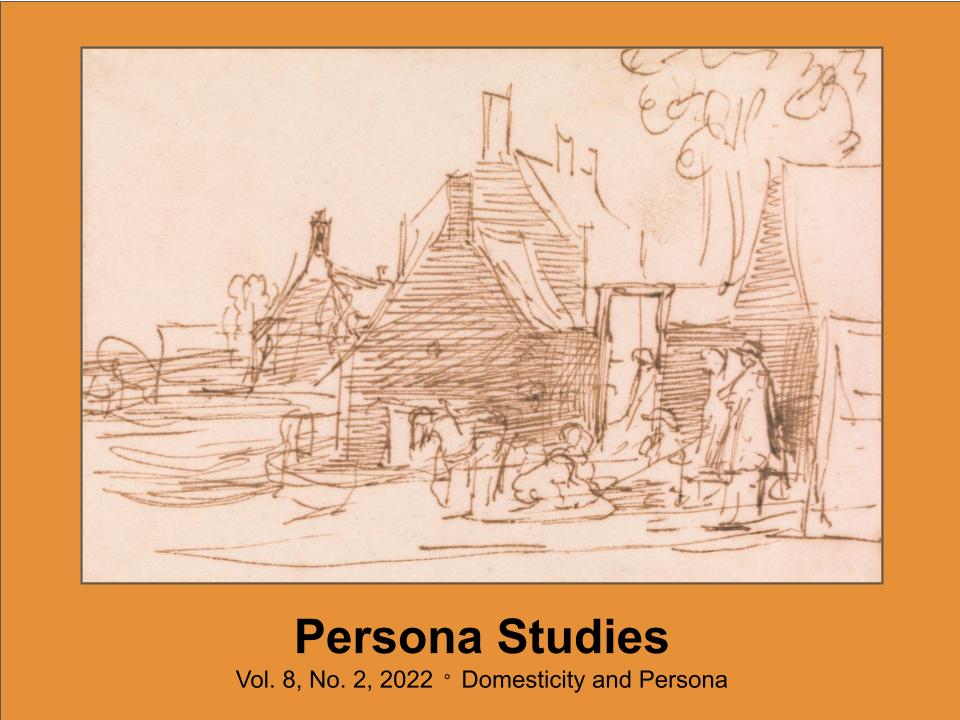 Downloads
How to Cite
Humphrey, M. L. (2023). Pater for Millions: Negotiating the Collapse of a YouTube Father Persona. Persona Studies, 8(2), 42–55. https://doi.org/10.21153/psj2022vol8no2art1643
License
Copyright (c) 2023 Michael Lee Humphrey
This work is licensed under a Creative Commons Attribution-NonCommercial 4.0 International License.