Performing Lives, Producing Life
Why Persona Studies And Life Writing Studies Need Each Other
Abstract
This special issue on life writing and persona marks the 15th issue of Persona Studies and the culmination and end point of my eight years working as one of four Managing Editors of the journal. It is both fitting and very exciting then, to be able to wrap up this journey with an exploration of two fields that have long fascinated me: Life Writing Studies and Persona Studies. Indeed, life writing seems both an obvious and natural home for studying persona. The study of life writing has always involved the analysis of identities put into play and, it has become increasingly clear to me over the years, scholars of persona are equally fascinated by the kinds of persona work that life writing can do. Over the past fourteen issues, every single issue has had at least one contribution (often several) that used or drew upon life-writing texts. 
Downloads
Download data is not yet available.
References
Poletti, A 2016, 'Periperformative Life Narratives: Queer Collages,' GLQ: A Journal of Lesbian and Gay Studies, vol. 22, no. 3, pp. 359-379.
Smith, S & Wilson, J 2001, Reading Autobiography: A Guide for Interpreting Life Narratives, University of Minnesota Press.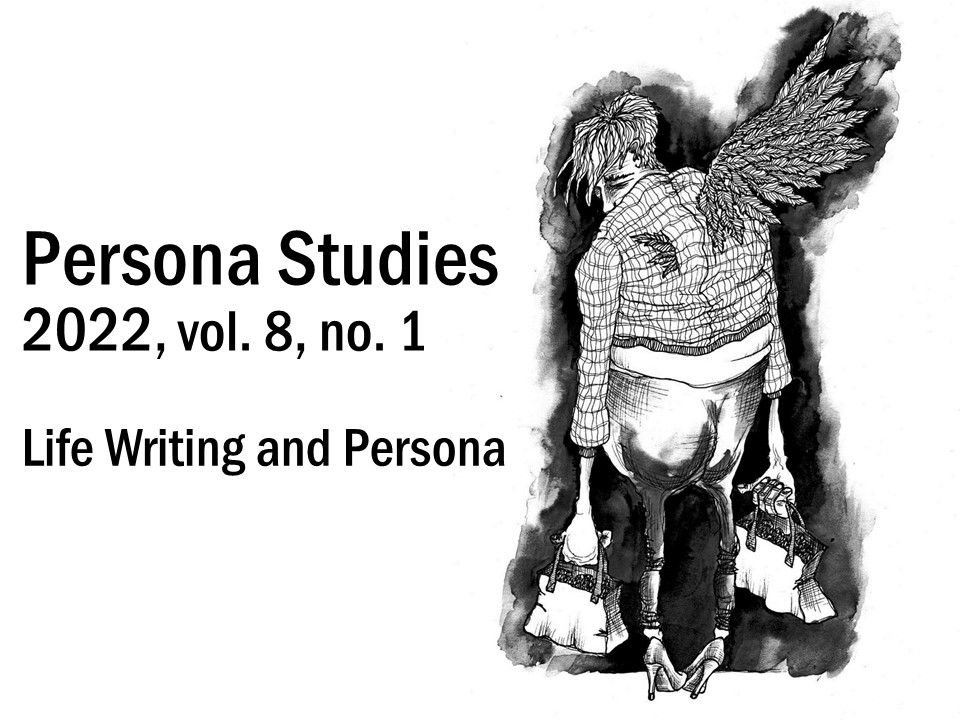 Downloads
How to Cite
Lee, K. (2022). Performing Lives, Producing Life: Why Persona Studies And Life Writing Studies Need Each Other. Persona Studies, 8(1), 1–4. https://doi.org/10.21153/psj2022vol8no1art1642
License
Copyright (c) 2022 Katja Lee
This work is licensed under a Creative Commons Attribution-NonCommercial 4.0 International License.