Bayanihan E-Konsulta: A volunteer-driven response to the COVID-19 pandemic in the Philippines
Keywords:
Community health, covid-19, volunteer, leadership
Abstract
COVID-19 stretched health systems worldwide, but its deepest impacts were disproportionately felt across certain population segments. In the Philippines, a low-middle income country with one of the longest pandemic-induced lockdowns, the most marginalised communities suffered the most, and had little agency to afford and access care. Socioeconomic barriers, compounded by the misallocation of limited resources and the militarisation and overall mismanagement of the response, widened inequities, and resulted in poorer health outcomes for these groups.
In an attempt to redress this, the Office of the Vice President of the Philippines sought to fill gaps in health delivery and access by launching Bayanihan E-Konsulta (BEK), a free telemedicine platform for indigent Filipinos. Through a Facebook messenger service that ran on free data, patients were given the opportunity to consult with health professionals regarding their medical concerns at no cost. Relevant social services, such as prescription delivery, laboratory assistance, and food and financial aid, were also streamlined in the platform. Recognising limitations in funding, the program banked on the mobilisation of health professionals and volunteers, and relied on capacity building initiatives and the establishment of inter-agency collaborations.
Institutional credibility, intersectoral collaboration, and effective management of team dynamics were identified as enabling factors for the program's effectiveness. Transparency attracted partnerships, and trust in leadership inspired solidarity, volunteerism, and continued service. Inclusivity in different project stages improved engagement and encouraged shared participation and accountability, allowing for resilience and sustained action. Overall, BEK stands as a successful example of a low-cost public/private/volunteer health response in a time of crisis.
This paper discusses the critical challenges, considerations, and the iterations to the service implemented by the BEK team, providing insights for public health leaders and other low-to-middle income countries when tailoring responses to future public health emergencies.
Downloads
Download data is not yet available.
References
Abduljawad, A. and Al-Assaf, A. (2011). Incentives for Better Performance in Health Care. Sultan Qaboos University Medical Journal. 2(11):201-206.
Bekkers, R. (2012), Trust and Volunteering: Selection or Causation? Evidence from a 4 Year Panel Study. Political Behavior. (34). https://doi.org/10.1007/s11109-011-9165-x
Bollettino, V., Brown Kenney, A., Schwartz, S., & Burnham, G. (2019). Humanitarian Leadership. Social Science Protocols, 2, 1–12. https://doi.org/10.7565/ssp.2019.2652
Bombard, Y., Baker, R., Orlando, E., and Fancott, C. (2018). Engaging Patients to Improve Quality of Care: A Systematic Review. Implementation Science. 13(98). https://doi.org/10.1186/s13012-018-0784-z
Cepeda, M. (2021, April 18). Over 600 new cases of COVID-19 variants detected in Philippines. Rappler. https://www.rappler.com/nation/more-cases-covid-19-variants-detected-philippines-april-18-2021/.
Cortez, M. (2021, April 10). The Philippines Hammered by Worst Covid Surge in Southeast Asia. Bloomberg. https://www.bloomberg.com/news/newsletters/2021-04-10/the-philippines-hammered-by-worst-covid-surge-in-southeast-asia.
Gonzalez-Mendez, R. and Diaz, M. (2021). Volunteers' compassion fatigue, compassion satisfaction and post-traumatic growth during the SARS-Cov-2 lockdown in Spain: Self-compassion and self-determination as predictors. PLOS ONE. 16(9). https://doi.org/10.1371/journal.pone.0256854
Government of Philippines. (2020). Community Quarantine Over The Entire Luzon and Further Guidelines For The Management of Coronavirus Disease 2019 (COVID-19) Situation. Published online March 16, 2020. https://www.officialgazette.gov.ph/downloads/2020/03mar/20200316-MEMORANDUM-FROM-ES-RRD.pdf
Heifetz, R. A., Linsky, M. and Grashow, A. (2009). The Practice of Adaptive Leadership: Tools and Tactics for Changing Your Organization and the World. Harvard Business Press.
Joudyian, N., Doshmangir, L., Mahdavi, M. et al. (2021). Public-private partnerships in primary health care: a scoping review. BMC Health Serv Res 21, 4. https://doi.org/10.1186/s12913-020-05979-9
United Nations. (2020). Protecting and Mobilising Youth in COVID-19 Responses. UN-iLibrary. https://doi.org/10.18356/c88183bb-en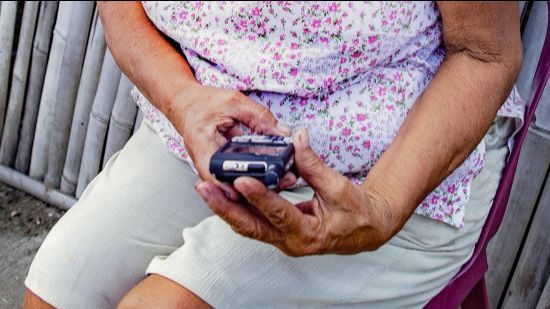 Downloads
How to Cite
Robredo, J. ., Naguit, R. and Mangalili, K. (2023) "Bayanihan E-Konsulta: A volunteer-driven response to the COVID-19 pandemic in the Philippines", The Humanitarian Leader, p. Working paper 034, April, 2023. doi: 10.21153/thl2023art1769.
License