TESOL in Context is an internationally refereed journal with a wide target audience, both national and international.  Readership includes TESOL / EAL professionals working in all sectors of education; universities, primary and secondary schooling, early childhood settings, adult migrant programs, vocational training, ELICOS and TESOL teacher education, both in Australia and internationally.  Articles published in TESOL in Context typically examine the nexus between theory and practice.  The aims of TESOL in Context are to:
provide professionals in the field with insights into TESOL issues in Australia and internationally
contribute to the development of classroom expertise through dissemination of current research and thinking around TESOL.
ISSN 2209-0916
Announcements
New Author Registrations

Self registration is not currently active.  To be registered as an author in order to submit a manuscript, please email TESOL in Context at tic@tesol.org.au - thank you.
Posted: 2020-05-27

TESOL in Context - past issues

Explore the wealth of ideas by browsing through back issues, going right back to the very first TESOL in Context issue that was published in 1990.  Volume 1 Issue 1 (1990) - Volume 26 Issue 1 (2017) are available on Informit.  Volume 27 Issue 1 (2018) and onwards are available in the Archives and on Informit.

Posted: 2019-04-07
More...
Vol 28, No 1 (2019)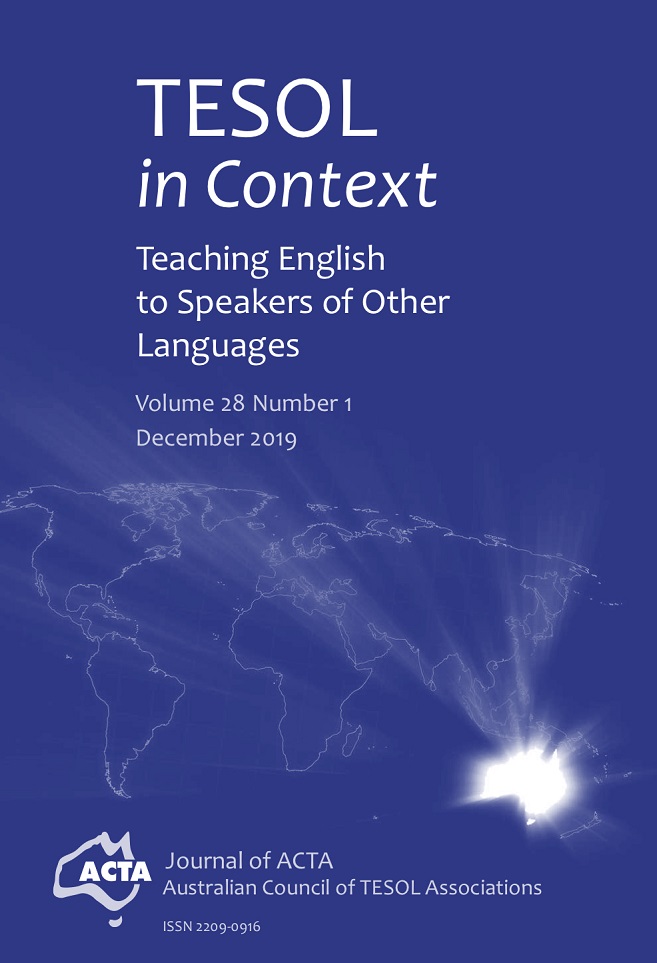 TESOL in Context Volume 28 Number 1 December 2019