Editorial: If the settler never came
Abstract
If the settler never came and the (Australian) continent developed herself, what kinds of conversations would we consider? Perhaps, we would highlight the fact that the Country and Island landscape did not have an estimated number of languages but significantly more than the speculated 250 (or "over 300", or "hundreds of") Aboriginal and Torres Strait Islander languages across the island and continental landscape. It would be a given continuance that every year across the Country, and not just 2019 declared by the United Nations General assembly, as the year to celebrate the Indigenous languages. Perhaps the ways we define, discuss and distinguish these numerous, living languages would be very different from our current forensic approaches.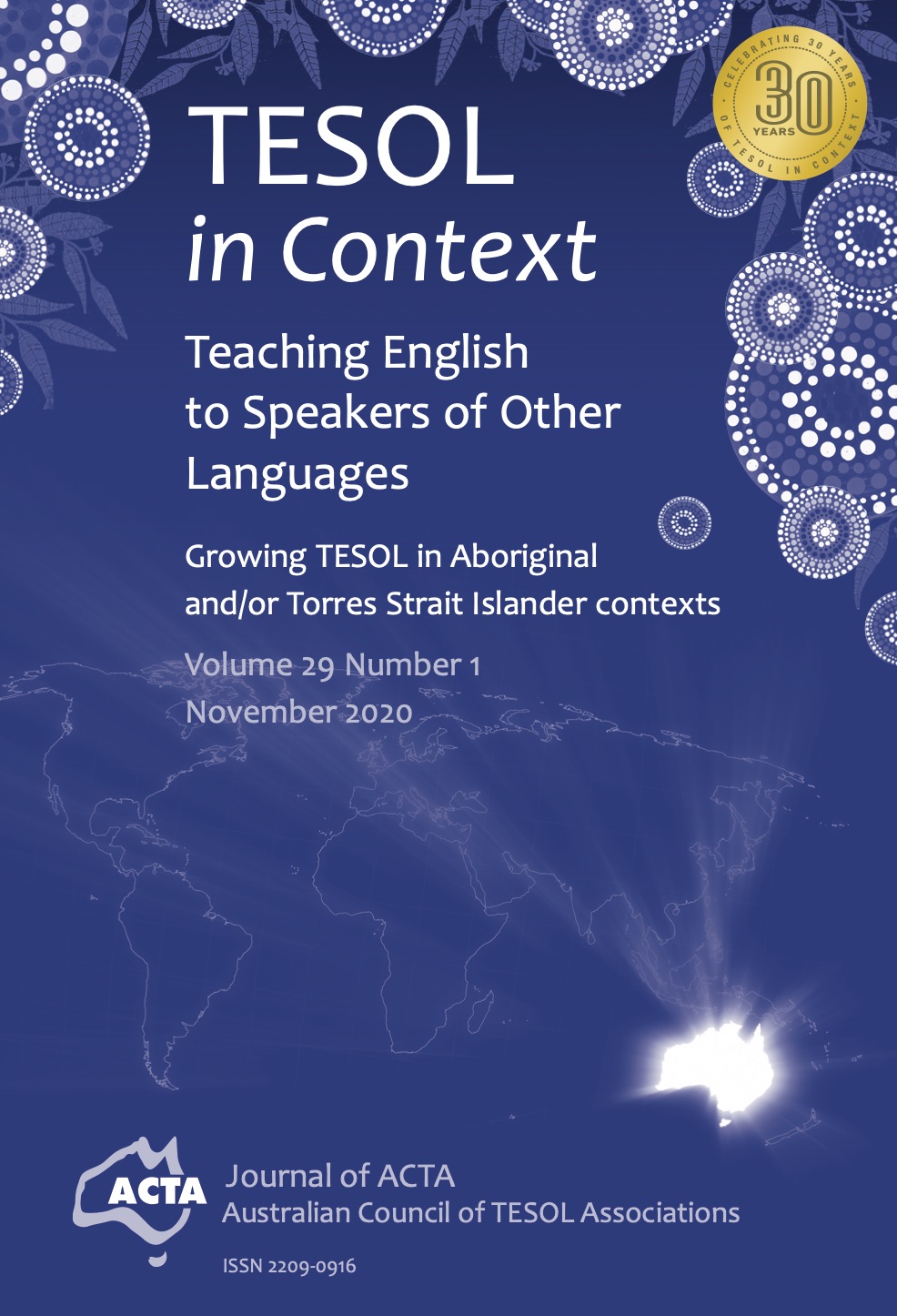 Downloads
How to Cite
Backhaus, V. ., Fraser, H. ., & Macdonald, S. (2020). Editorial: If the settler never came. TESOL in Context, 29(1), 1–4. https://doi.org/10.21153/tesol2020vol29no1art1424
License
Copyright (c) 2020 TESOL in Context
This work is licensed under a Creative Commons Attribution-ShareAlike 4.0 International License.