Editorial: Interactional competence in the online space: Affordances, challenges, and opportunities for TESOL practitioners
Abstract
Interactional competence (IC) is a concept gaining growing currency in language learning, teaching and assessment. First proposed by Kramsch (1986), IC focuses on developing second language (L2) speakers' abilities to use language for functional purposes, ranging from "survival as a tourist or a student to negotiating treaties" (p. 366). The conceptualization of language competence as an ability for use differentiates IC from traditional understanding of proficiency, which consists of componential, de-contextualized ability indicators such as lexical range, grammatical soundness, and pronunciation. The ethos of IC emphasizes that language teaching education needs to focus on cultivating L2 speakers' abilities to use their linguistic resources (e.g., vocabulary and grammar) to achieve meaningful social actions in real-world interactional contexts. This special issue comprises three research articles and three book reviews, each of which exemplifies the ways in which IC can be applied to face-to-face and online learning opportunities for L2 speakers.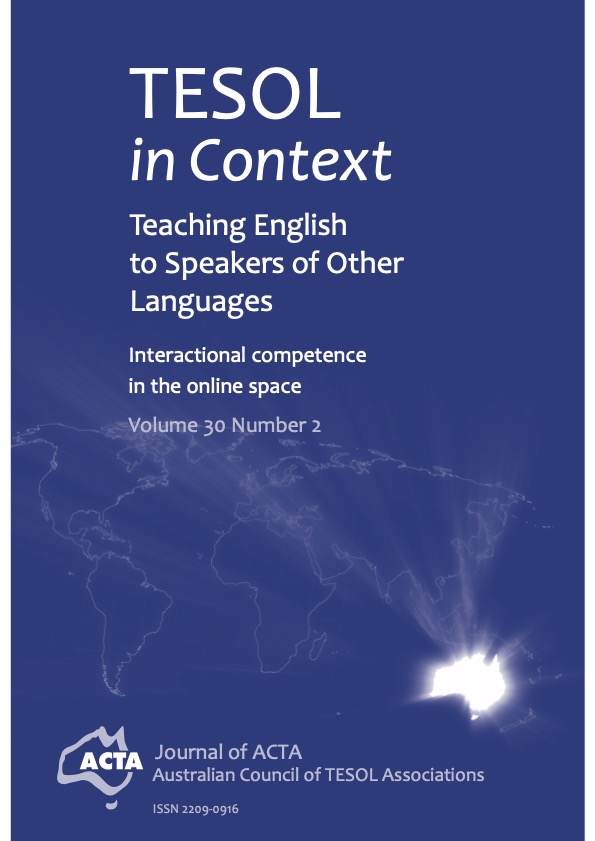 Downloads
How to Cite
Dai, D. W., Grieve, A., & Yahalom, S. (2022). Editorial: Interactional competence in the online space: Affordances, challenges, and opportunities for TESOL practitioners. TESOL in Context, 30(2). https://doi.org/10.21153/tesol2022vol30no2art1703
License
Copyright (c) 2023 TESOL in Context
This work is licensed under a Creative Commons Attribution-ShareAlike 4.0 International License.