Rethinking Reading at Home: Connecting families with multilingual digital texts
Abstract
Reporting a Brisbane Catholic Education (BCE) project spanning 2018-2020, this paper looks at what happened when early primary, multilingual students were given e-readers with bilingual texts to take home to read together with their families. The shift in pedagogy to view our learners as multilingual, from learning English to developing multicompetence, influenced our decision to make digital texts in community languages more readily available to our students. Although our increasingly digital world has led to improved access to information, texts in different languages and the opportunity for students to access learning in different ways, we realised that students at school, particularly those from a refugee background, have limited access to these resources.
Along with improved access for students, we also wanted parents to have access to reading materials in their home languages, so that they could read together with their young children. Our goal was not only to facilitate reading in both home languages and English but to create greater student engagement in reading, while strengthening home and English literacy. In the course of compiling the digital library, we realised that we needed to find out more about what helps our multilingual students with reading and gain a greater understanding of family literacy practices in our school communities. Our learnings about the sustainability of libraries, student progress in reading, and family literacy practices in Brisbane Catholic Education school communities has important implications for how we teach multilingual learners to read today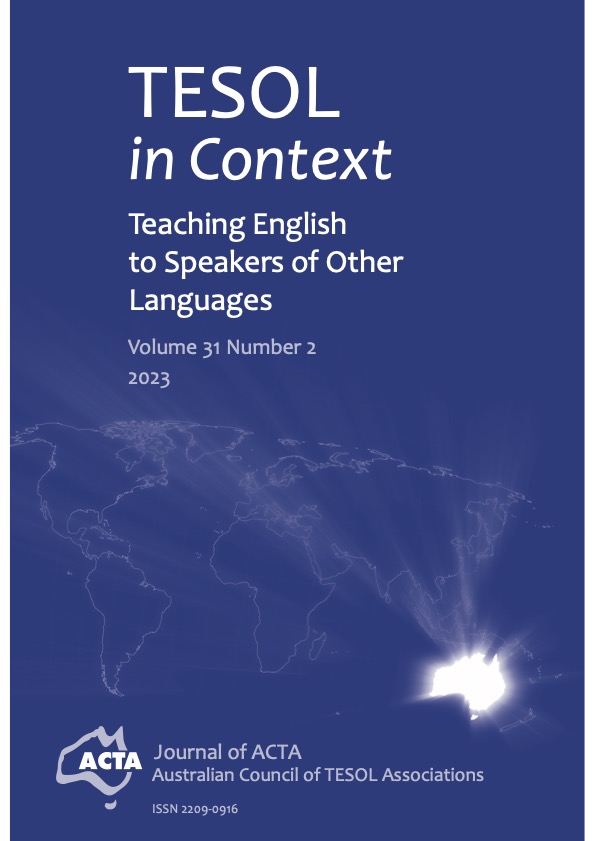 Downloads
How to Cite
Barker, B., & Di Mauro, S. (2023). Rethinking Reading at Home: Connecting families with multilingual digital texts. TESOL in Context, 31(2). https://doi.org/10.21153/tesol2023vol31no2art1734
License
Copyright (c) 2023 TESOL in Context
This work is licensed under a Creative Commons Attribution-ShareAlike 4.0 International License.