ADVOCACY IN ENGLISH LANGUAGE TEACHING AND LEARNING
Abstract
ADVOCACY IN ENGLISH LANGUAGE TEACHING AND LEARNING
Heather A. Linville & James Whiting (Eds.)
New York, NY: Routledge, 2019
References
Fenner, D. S. (2014). Advocating for English learners a guide for educators. Thousand Oaks: SAGE.
Freire, P. (1970). Pedagogy of the oppressed. New York: Seabury Press.
Freire, P. (2001). Pedagogy of freedom: Ethics, democracy and civic courage. Lanham: Rowman & Littlefield.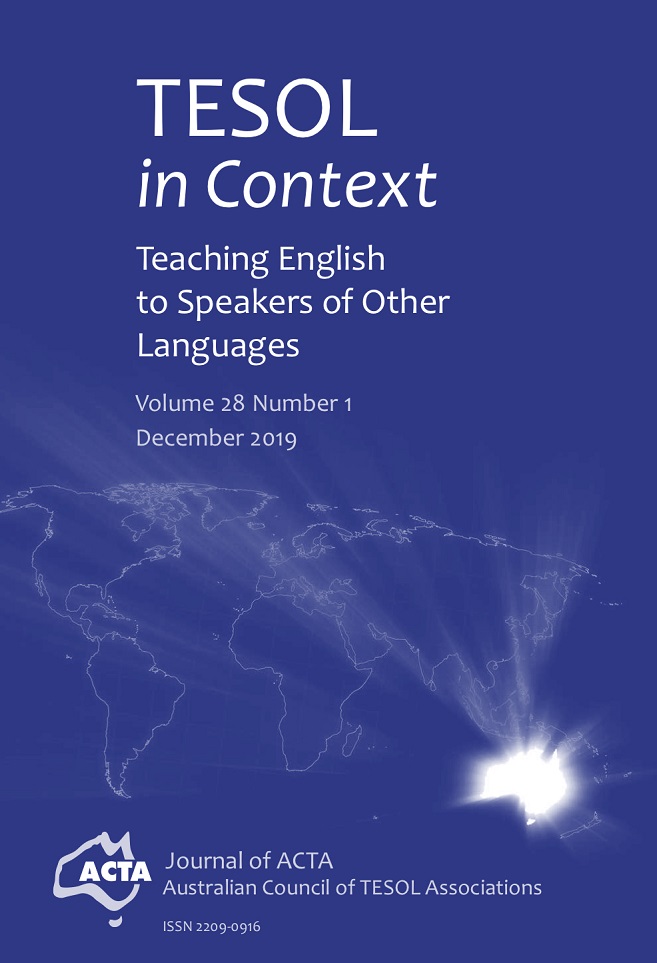 Downloads
How to Cite
Ocriciano, M. (2019). ADVOCACY IN ENGLISH LANGUAGE TEACHING AND LEARNING. TESOL in Context, 28(1), 73–75. https://doi.org/10.21153/tesol2019vol28no1art905
License
Copyright (c) 2019 TESOL in Context
This work is licensed under a Creative Commons Attribution-ShareAlike 4.0 International License.